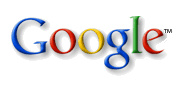 Google has confirmed their purchase of the virtual currency start-up
Jambool
for $70 million, continuing its strong expansion into the social gaming market.
"We're pleased and excited to welcome the Jambool team to Google. We are committed to offering consumers and merchants innovative digital payment solutions and Jambool will help Google evolve our payments offering and expand into digital goods and content,"
says Google
.
Jambool was founded in 2006 and has been a hit with its Social Gold virtual currency product.
Social Gold can be used in MMOs, virtual worlds, regular online games and social gaming applications.
The company was started by former Amazon execs Vikas Gupta and Reza Hussein.
Last month, Google purchased the social gaming developer Slide, for $182 million, and earlier in the year, Google invested about $150 million in developer Zynga, the company behind hits like Farmville.