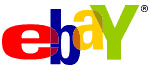 eBay
has launched its new cashback rewards program this weekend, dubbed
eBay Bucks
, giving U.S. registered users a way to earn 2 percent back on most items they purchase through the popular auction site.
Users simply have to sign up for eBay Bucks, which is completely free, and you will be given 2 percent cashback on your purchases. That cash is then placed in your account, and can be used to take money off future purchases in the marketplace.
You must use
PayPal
to pay for items to get the cashback.
Furthermore, the cashback accumulates for 90 days before it is paid out to consumers.
A few categories are excluded from the earnings reward, including purchases from Classifieds, Business & Industrial Capital Equipment, Real Estate, and eBay Motors categories (except Parts & Accessories in eBay Motors).
View more details here:
eBay Bucks FAQ