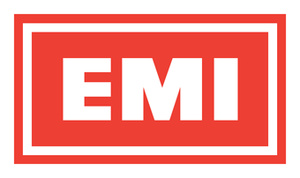 According to the annual financial report for EMI, smallest of the Big 4 record labels, the company lost 624 million euros (just over $800 million using today's conversion rates) in the fiscal year ending March 31, 2010.
The report is prepared each year by EMI's owner, Terra Firma owned Maltby Capital, a Terra Firma owned company which purchased EMI in 2007.
Maltby Capital Chairman Stephen Alexander began the report by addressing developments in recent months suggesting Citigroup, the principal lender in Terra Firma's acquisition of EMI, might take over the company due to an alleged breach of lending terms.
Alexander wrote,
"despite the issues around the financing structure and the related public speculation, both divisions of EMI have shown marked progress in their underlying performance during the course of the last twelve months."
This translates into losing less money than the previous year, which saw a loss of more than 1.7 billion euros. He also admitted having no actual first hand knowledge of the legal proceedings between Citigroup and Terra Firma.
There is a glimmer of hope for the future if they can survive long enough. EMI's goal, it says, is becoming
"a comprehensive rights management company that can take full advantage of global opportunities in all markets for music to the maximum benefit of its artists and songwriters."
But are they doing enough to make that a reality? The report's section on EMI's recorded music division focused almost entirely on a handful of best selling artists. Diversification into new areas like merchandise distribution and their live recording/distribution service, Abbey Road Live, were almost a footnote.
In fact, despite all the mention of diversification, the report itself seems written with the assumption that the established business model of downloads being a simple replacement for CDs is a good one.
That's not what sales trends dating back a decade show. In fact the trend in music downloads, whether licensed or unauthorized, has always been toward individual tracks rather than albums. That means you need to either make significantly more sales or find a way to convince people to buy more with each transaction.
In reality the answer is actually both. A download is not a CD. This is neither good nor bad for the labels. But the economics are different and need to be addressed as such.
It costs to produce each CD. A download costs the label nothing if it comes from a third party store like iTunes or Amazon MP3.
Each CD sold results in one less CD available. There is an infinite supply of downloads for every recording ever made.
The current pricing scheme for major label music, including EMI, is based around maximizing profit on each existing sale rather than making more sales.
Higher per song prices work in the CD market because the supply of product is limited to what a company with significant resources can supply. As
Trent Reznor has shown
with his
numerous experiments
and encouragement of
fan productions
, this doesn't have to change even if you give music away.
What does need to change is how the labels look at downloads. Instead of trying to re-create the technical limitations of CDs, they need to take advantage of the technical advantages offered by downloads.
Instead of finding more ways to get royalties from existing uses of their recordings, they could benefit from what amounts to a free distribution infrastructure.
More than ever, recorded music sales face competition from a growing number of products. The market growth in game consoles and various internet options, including the mobile internet and smartphones, are eating into the same discretionary funds the labels are hoping to get.
At the same time they're shooting themselves in the foot with variable download pricing, which
results in fewer sales
of many popular songs at $1.29 per sale when compared to a standard $0.99 price.
The results of a study
published recently
at the Wharton School of the University of Pennsylvania suggests that significantly cutting both royalties and retail prices significantly would result in more profits for both labels and merchants.
The diversification glossed over in this report is also essential if EMI wants to cover the expense of recording at the same level they're used to. Recorded music is in infinite supply. Other goods and services, like merchandise and live performances, are still limited and still worth money.
The question is whether it will be labels profiting from those, and whatever else emerges from the new technology. Someone certainly will be.