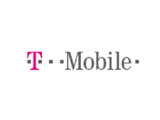 T-Mobile
has teased their upcoming flagship smartphone, the
G2
, the first phone to access the carrier's extremely fast
HSPA+
data network.
The phone is expected to be the long-awaited successor to the
T-Mobile G1
, the world's first
Android
device.
T-Mobile posted the
teaser page
today, although it gives little details.
Says the site:
The T-Mobile® G1® was the world's first Android™ -powered phone. Launched nearly two years ago, it created an entirely new class of mobile phones and apps. Its successor, the T-Mobile G2™ with Google™, will continue the revolution.

The T-Mobile G2 will deliver tight integration with Google services and break new ground as the first smartphone designed to run at 4G speeds on our new HSPA+ network. In the coming weeks, we'll share more details about the G2 and offer exclusive first access to current T-Mobile customers.
Multiple sites have gone wild with speculation on the specifications, and a few have said the device will have dual 1.2GHz processors, a first for phones, as well as incredibly powerful. Additionally, a leaked T-Mobile memo seems to point to a September release.
T-Mobile says the device has "a theoretical peak capability of 14.4 Mbps."
We will keep you updated.