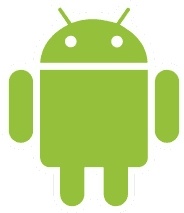 According to multiple reports today,
Google's
way-in-the-future
Android 3.1
update will be dubbed
Honeycomb
, following their still developing 3.0 update,
Gingerbread
.
Currently, only a handful of smartphones have Google's latest
2.2 Froyo
update, so thinking about 3.1 is just a dream at this point.
Says
TechCrunch
:
"It's likely that it will be more of an incremental upgrade, in the same manner as Android 2.2 (Froyo) was to Android 2.1 (Éclair) as Google seeks to perfect the new platform on tablets and high-end smartphones. That means Android Honeycomb will probably be Android 3.1 or Android 3.2, rather than a leap to the unimaginable magic of Android 4.0."
Details on Gingerbread are still sketchy, although many expect 3.0 to add a significant UI overhaul, one that will remove the need for other brands to add custom skins such as
HTC Sense
or
MotoBLUR
.
For now, many Android owners would be happy to see their phone updated to 2.2, which adds native Flash support, an improved browser, a 450 percent performance boost, Apps2SD,
tethering
, and remote wipe.