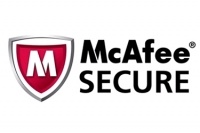 According to security company
McAfee
, actress Cameron Diaz is used most often as malware bait, with search strings using her name having a ten percent chance of coming up with an infected site.
Dave Marcus, McAfee's director of security research and communication says searching for "Cameron Diaz and screensavers" increases that rate to 20 percent.
McAfee, as it has done since 2007, compiled the search phrases containing names of celebrities, athletes and politicians trying to calculate the percentage of sites that are tagged as dangerous.
Diaz surpassed Jessica Biel, last year's "champion," who fell to third place. Julia Roberts took second, while Gisele Buendchen and Brad Pitt rounding out the list.


"It's a simple fact. The bad guys read the same news as the good guys,"
said Marcus.
Marcus
also explained
why Diaz jumped so high, as the McAfee list was composed during the month where two of her films were in theaters, "Knight and Day" and "Shrek Forever After."
Phishers and attackers use the names to trick unsuspecting users into visiting malicious sites, which then installs malware on their computers.