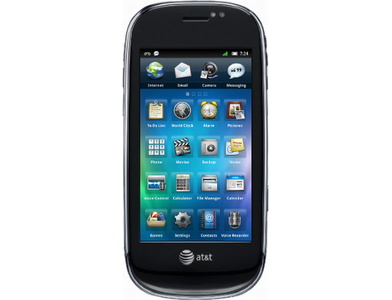 Dell
has launched their first smartphone in the United States since 2007, following up on their
Axim
line with the release of the
Aero
Android device.
The smartphone will sell via
AT&T
for $100 with contract, making it cheaper than the carrier's current
Android
offerings.
Dell is also selling the device for $300 without contract.
The device weighs just 3.67 ounces, making it one of the lightest Android devices ever created.
Dell's low-end device runs a customized Android 1.5, has a 624-MHz processor, a 5MP camera with 8x zoom and 2GB of internal memory with an expandable
MicroSD
slot.
Despite not running Android 2.2 Froyo, owners will be able to playback
Adobe Flash
videos, thanks to built-in
Flash Lite
, giving it an immediate advantage over the
Apple iPhone
.