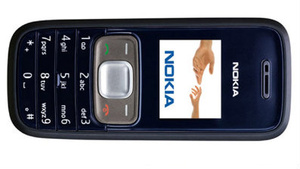 According to multiple reports, Indian citizen Gopal Gujjar was killed last week when his
Nokia
mobile phone exploded while he was making a call.
Gujjar died of injuries to his right ear, neck and shoulders.
The body was found with blasted remains of the phone near Gujjar's farm in Banda village, Kota.
Police say the phone was a basic level
Nokia 1209
, which was released in the nation in 2008.
Reports
claim the incident is the first time in Indian history that a mobile phone has exploded while not being charged.
Earlier in the year, a 27-year old Indian woman was killed when her phone exploded during a call. In her case, however, the phone was charging while she made the call.