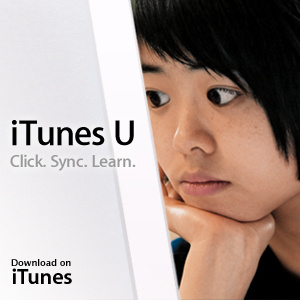 Apple
has said today that
iTunes U
downloads have reached 300 million, three years after the store launched.
The service offers 350,000 files, and over 800 universities have active iTunes U sites.
Apple says a few of the most respected institutions, including Harvard, MIT, Cambridge, Oxford, University of Melbourne and Université de Montréal all "distribute their content publicly on the iTunes Store."
iTunes U content is usually free, but can be restricted to each university's student body. The content includes audio, video, PDFs, podcasts and slideshows.
"iTunes U makes it easy for people to discover and learn with content from many of the world's top institutions,"
added Eddy Cue
, Apple's vice president of Internet Services.
"With such a wide selection of educational material, we're providing iTunes users with an incredible way to learn on their computer, iPhone, iPod or iPad."
Apple's service can be accessed from your PC or Mac, but only from an iPad, iPod touch, or iPhone if you need to use a mobile device.