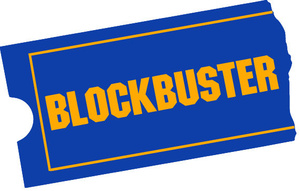 According to sources close to the matter,
Blockbuster
is preparing to file for bankruptcy in the next month.
Senior debt holders, company execs and the six major movie studios have all discussed Blockbuster's intentions to prepare a "pre-planned" bankruptcy in September.
The company will use Chapter 11 to restructure $990 million in debt and break leases on over 500 stores. The company has lost over $1 billion since 2008.
If the six studios decide to drop support for Blockbuster, the company will never emerge from bankruptcy, as it will lose its constant stream of DVDs and Blu-rays.
Blockbuster currently has 3425 brick-and-mortar stores in the U.S., and that is after they closed almost 1000 in the last year, alone. CEO Jim Keyes, say the sources via the
LATimes
, wants to use the bankruptcy to close up to 800 of the worst performing stores around the nation.
The company has fallen a long way from the top, with its current market value placed at around $15.31 million. Blockbuster was purchased in 1994 by
Viacom
for $8.4 billion.