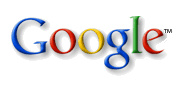 Google
has rolled out the beta version of their
Gmail Priority Inbox
today, a feature that will automatically rearrange messages in a user's inbox so the most important ones show up at the top.
For now, the feature is "experimental" and may never go fully live.
Reuters
says "the motivation behind Priority Inbox is Google's conviction that the problem of e-mail overload continues getting worse, forcing people to spend much time and effort managing their inbox both for personal and work-related matters."
Priority Inbox is optional and users can switch it on or off at their choosing.
If you enable it, Gmail will divide the inbox into three sections; the "priority" box for important messages, the middle box for "starred" and "flagged" messages and the final box for everything else.
Adds Matthew Glotzbach, director of product management in Google's Enterprise unit:
"If you're in meetings and you come back to your e-mail and you have five minutes between appointments and you have 50 e-mails, which five messages do you spend your time on in that window of time?"
"We see this as an ongoing evolution of the focus of Gmail, which has always been around addressing this problem of information overload,"
Glotzbach noted.