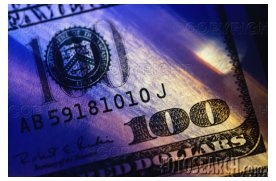 Despite the massive influx of
3D
films, summer movie attendance has fallen to its lowest level since 1997.
On the other hand, however, 3D, IMAX and standard ticket price hikes have all led to record revenue for the studios and theater chains.
Tickets sold from May through Labor Day are expected to drop 2.6 percent to 552 million, almost as low as 1997's 540.3 million tickets sold.
"The movies just didn't excite people the way they needed to,"
says
Paul Dergarabedian, president of Hollywood.com Box-Office.
"When you raise prices and perceive that quality goes down, you have a major problem."
Revenue will set a record at $4.35 billion, a 2.4 percent jump from last year. The average ticket price will increase 5.1 percent from $7.50 to $7.88, thanks mainly to 3D and IMAX showings which cost $3 more, on average.