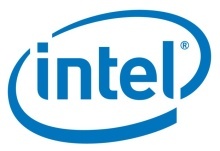 Intel
has purchased part of the large wireless chip maker
Infineon Technologies AG
, buying the company behind the chips used in the
Apple iPhone
.
The company has fallen far behind in the growing smartphone processor market since their technology uses too much power, draining the phone battery too quickly.
With the acquisition today, for $1.4 billion in cash, Intel now has the wireless-chip division of the company, and an instant "in" to the market.
Intel purchased the mobile software company
Wind River Systems
last year for $885 million, and they have since been creating the mobile OS dubbed "Moblin," which will run on smartphones using Intel chips.
Additionally, the company recently paid $7.68 billion for the large security software firm
McAfee
, and the company plans to integrate security into its mobile chips.
With the addition of Infineon
, Intel will be the fifth-largest supplier of smartphone processors.