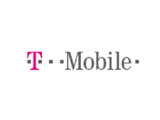 T-Mobile
has
announced
today that it has expanded its
HSPA+
data network to nine new cities, making it available to over 100 million Americans.
The new markets are: Boston, Mass.; Erie, Penn.; Fresno, Palm Springs and San Diego, Calif.; Miami, Fla.; Richmond, Va.; Spokane, Wash.; and Topeka, Kan.
Furthermore, the carrier will double the theoretical peak speeds to 42 Mbps in 2011, a 100 percent jump from the current 21 Mbps max speeds.
The
T-Mobile G2
will be the first handset to support HSPA+ when it launches in September.
That device has a theoretical peak speed of 14.4 Mbps, faster than
Sprint's 4G
network.
To check if you have HSPA+ available in your area, check here:
T-Mobile HSPA+ Coverage areas