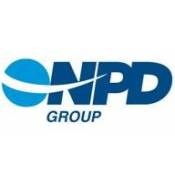 According to the
latest figures
from market research firm
NPD Group
, U.S. videogame industry sales took a dive in August, falling 10 percent year-on-year (YoY).
Overall sales fell to $819 million USD, with software revenue collapsing 14 percent and hardware falling 5 percent.
Almost reaching the point of saturation, the
Nintendo Wii
saw its lowest sales since November 2006, falling 12 percent to just 244,300 units sold for the month.
The perennial hardware leader, the
Nintendo DS
line, fell 38 percent to 342,700 units sold.
DS
sales have now fallen in each month since April.
Dead-in-the-water handheld
PSP
sales dove 43 percent, with
Sony
selling just 79,400 units for the month.
Microsoft's Xbox 360
rose to the top, seeing 66 percent growth thanks to the release of their updated, slimmed down console.
Microsoft
sold 356,700 units for the month. The
Sony PlayStation 3
saw 7.6 percent growth YoY, selling 226,000 units for the month.
Says Anita Frazier, senior analyst for NPD:
"This month reflected the lowest sales for August since 2006. While all categories are down in both dollars and units, the portable portion of the industry is down to a greater extent."