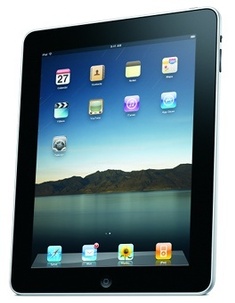 According to a new report by
Engadget
, the
Apple iPad
may be headed to retailer
Target
starting October 3rd.
The source sent in a picture of Target's inventory system, which shows six versions of an unknown device coming soon, each of which lines up with current iPad prices.

Another photo of a Target PDA shows that the devices are headed to the "Digital Audio" section of the store, right next to the Amazon Kindle, the most popular e-reader on the market.

Both Apple and Target declined to comment on the rumor.

The Kindle is available from Amazon, through Staples, Target and now Best Buy. The iPad is available through Apple and Best Buy, currently.