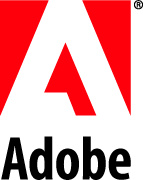 Adobe
has warned this week that a new security flaw in
Reader
and
Acrobat
is now being exploited, allowing for hackers to take over victim's systems.
The company says the vulnerability can
"cause a crash and potentially allow an attacker to take control of the affected system."
Affected softwares are
Adobe Reader
9.3.4 and earlier for Windows and Mac, and Acrobat versions 9.3.4 and earlier for both operating systems.
While Adobe would not give technical details on the flaw, security firm
Secunia
said it was caused by a
"boundary error within the font parsing in CoolType.dll and can be exploited to cause a stack-based buffer overflow by ... tricking a user into opening a specially crafted PDF file."
Adobe
says
they are working with the security community to work on a patch.