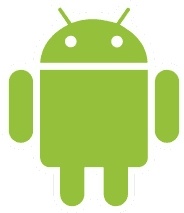 Google
has noted today that current versions of
Android
are not suitable for tablets, and devices released now will likely not be able to compete with the popular
Apple iPad
.
One of the main reasons it will not be able to compete is the fact that the
Android Market
will not work well on tablets.
Says Hugo Barra, director of products for mobile at Google:
"Android is an open platform. We saw at IFA 2010 all sorts of devices running Android, so it already running on tablets."
"But the way Android Market works is it's not going to be available on devices that don't allow applications to run correctly."
Continuing on about Froyo, in regards to tablets, Barra says:
"Froyo is not optimised for use on tablets. If you want Android market on that platform, the apps just wouldn't run, [Froyo] is just not designed for that form factor.



"We want to make sure that we're going to create a application distribution mechanism for the Android market, to ensure our users have right experience."
Despite those words
, Google has already stated that upcoming software updates,
Gingerbread
and
Honeycomb
will be tablet-optimized.