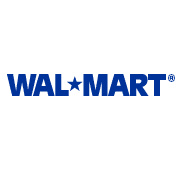 Wal-Mart
has introduced their own wireless plan today, using Wal-Mart branding.
The
Wal-Mart Family Mobile
service will run on the
T-Mobile USA
network, with the giant retailer giving users unlimited calling and texts for $45 per month, and $25 for each additional line in the family.
Wal-Mart
will begin offering the service
next week in most of its stores.
Starting in 2009, the retailer began selling the
Straight Talk
and
Common Cents
services, which run through
Verizon
and
Sprint
. The difference, however, is both those services are prepaid plans.
Family Mobile is like a traditional "contract" cell plan, with families being billed at the end of each month, however there is no set amount of contract months.
The cheapest phone available for the service will be a
Nokia
for $35, with the most expensive being the
Motorola Cliq XT
, for $249.
Family Mobile users will only get a small amount of free Internet data, with each extra 1GB costing a massive $40.