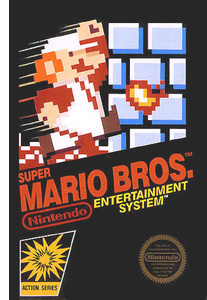 Today, in 1985, the original
Super Mario Bros.
was released in Japan, with the U.S. version coming a month later.
The blockbuster smash landed on the
Nintendo Entertainment System
, and through multiple iterations, the franchise has now hit 222 million units sold worldwide.
Wired
has put together a timeline of all the Mario games, starting with the original, all the way to the recent Mario Galaxy 2. (Below)
The original Super Mario Bros game sold 40.24 million copies (thanks to being bundled with the
NES
),
the best-selling game of all-time
until
Wii Sports
surpassed it in 2008.
Overall, the character of Mario has appeared in over 200 video games.