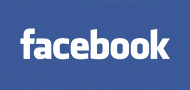 According to a source speaking to
TC
,
Facebook
is currently working on a smartphone, one that they hope will rival
Android
and
iOS
devices.
Facebook is developing the mobile OS and UI, then working with a third-party to build the actual hardware.
The source says it has become apparent to the social networking giant that iOS and Android are becoming very powerful platforms, and that Facebook's official apps may not be enough to stay competitive.
Joe Hewitt and Matthew Papakipos, two of Facebook's highest-level employees, are said to be working on the project, which would deeply integrate the many social networking features of the site into user's contacts lists.
Hewitt was on the original team that created
Firefox
and was on the team working on "Parakey" before Facebook purchased it in 2007. Parakey was supposed to be a "Web-based OS." He has also created Facebook's "mobile" and "touch" versions, and the native iPhone apps.
Papkipos was working on the
Google Chrome OS
until he jumped ship to Facebook this year.
From this point on, everything else is speculation but it should be interesting to see if this "Facebook Phone" comes to fruition, and when.