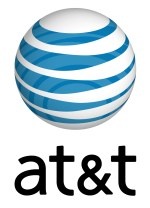 AT&T
has launched new pre-paid data plans for netbooks and notebooks, dubbed
DataConnect Pass
.
The service will not require a multi-year contract.
A one-day pass, up to 100MB, will cost $15, a week-long pass and 300MB will cost $30, and a monthly pass (1GB) will cost $50.
"Demand for high-functioning, lightweight, mobile computing devices remains strong among consumers and small business customers who want access to the Internet while on the go,"
says
David Haight, VP of product development, AT&T emerging devices.
"By offering the DataConnect Pass Plans, customers receive added value, choice, and flexibility to decide when to consume data within the parameters of their personal budget, for a more consumer-centric and convenient experience."
Additionally, the company has launched three new netbooks, all ranging between 10.1 and 11.6 inches, and weighing about 3 pounds.