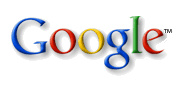 Google
has said today that mobile editing capabilities for
Google Docs
are headed to
Android
devices and the
Apple iPad
in the near future.
Enterprise President Dave Girouard said the new feature should be implemented within weeks.
Girouard added that Google Apps now has 3 million business customers, and most would appreciate the ability to edit their documents saved to Google Docs.
"In the next few weeks, co-workers around the world will soon be able to co-edit files simultaneously from an even wider array of devices,"
noted
the Enterprise president.
Currently, users can only view their documents.