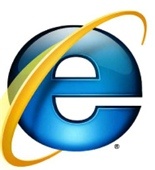 Microsoft
has released figures today relating to their launch of the
Internet Explorer 9
beta and downloads have been very strong.
Released on the 15th, the software giant says 2.1 million people downloaded the beta over the first 48 hours of availability.
By comparison, only 1.3 million downloaded the IE8 beta during its first five days in 2008.
Additionally, the company says it has seen 26 million page views to the "Beauty of the Web" IE9 main page in its first week.
The newly revamped browser includes a combined search/URL bar, tighter integration with the Windows Taskbar, "tear-off" tabs, site pinning, JumpLists and new HTML 5 support.
For more information, including a free download of the beta, visit here:
Internet Explorer 9
TAKE NOTE:
The IE9 beta does not work in Windows XP.