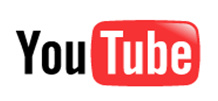 Google
has finally added Arabic to its
YouTube
language list, giving hundreds of millions of native Arabic speakers a chance to change their YouTube interface to their native language.
Arabic is now the 36th language available to YouTube fans.
Reports have claimed the new interface is still buggy, however, and lacking compared to the English version.
Last year, telecom executives in Jordan
said
a full 40 percent of all Internet traffic in Arab nations goes to YouTube.
Google is releasing six new languages this month, including Lithuanian, Slovenian and Vietnamese.