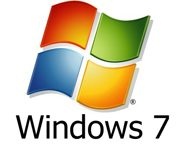 Microsoft
has
said
this week that it will be bringing back the popular
Windows 7 Family Pack
, a $150 bundle that gives users three upgrade licenses to Windows 7 Home Premium.
For the upgrade to work, the computers must already be running XP or Vista and have Windows 7's minimum hardware requirements.

If you were to purchase three licenses separately, the cost would be $320.

Microsoft has made the bundle available online and at participating retailers. Amazon, for example, has the bundle on sale for $140.

Just like last time, the bundle is available "while supplies last."

Starting on October 22nd the pack will go international to Canada, the U.K., Germany, France, and Australia.