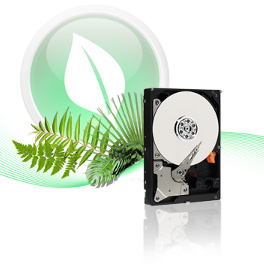 Rumors suggest that
Western Digital
has overcome some technical hurdles and will be able to deliver 3TB hard drives to retail soon. According to
Tech Arp
, Western Digital will be updating its
Caviar Black
,
Caviar Blue
and
Caviar Green
lines, adding models with 3TB capacity. The drives are reportedly being prepared for retail after WD solved some compatibility problems with 32-bit Windows.
Tech Arp's source claims that the launch will happen sometime in mid-October.
Seagate
launched a 3TB external FreeAgent hdd during the summer, but has not followed up with a discrete drive yet. Due to 32-bit addressing in 32-bit operating systems, problems arise attempting to use an internal hard drive with more than 2TB storage capacity.
WD's new 3TB drives will use larger 4KB storage sectors as part of the Advanced Format Sector Disk technology, and most systems should be able to use the 3TB models for storage.
UEFI
will be required instead of a standard BIOS however to boot from a hard drive with over 2TB capacity.