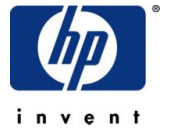 Hewlett-Packard (HP)
has begun to quietly sell personal computers that contain microprocessors based on the code-named
Zosma
design from
Advanced Micro Devices (AMD)
, featuring
TurboCore
technology.
The quad-core chips are the
first from AMD to feature
the TurboCore technology, which can speed up two of the four cores by about 300-500MHz for single thread performance.
The HP Pavilion Slimline s5660f and HP Pavilion Elite HPE-400z feature the AMD Phenom II X4 840T and AMD Phenom II X4 960T respectively, according to
CPU-World
.
The chips are compatible with AM3 motherboards, featuring 2MB of L2 cache and 6MB of L3 cache. Each feature dual-channel DDR3 memory controllers.
The code-named Zosma chip design is based on the Thuban six-core chips with two disabled, which reportedly can be enabled on advanced motherboards.