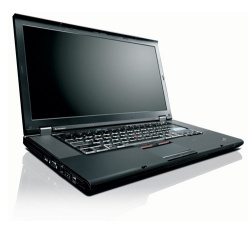 Lenovo
has made steps to offer consumers high graphics performance while attempting to maximize battery life by packing
NVIDIA Optimus
technology into its ThinkPad T410, T410s and T510 laptops. The company has also announced that sales of ThinkPad laptops will surpass 60 million units this month.
NVIDIA Optimus technology automatically switches between high performance graphics and energy saving graphics options based on what the user needs at the time, letting ThinkPad laptops with Optimus achieve up to 33 percent longer battery life over discrete only mode, adding up to 1 hour extra battery life per charge.
"New technologies like NVIDIA Optimus are making ThinkPads even smarter,"
said
Rene Haas
, general manager, Notebook Products, NVIDIA.
"Never before has there been a solution that so effectively eliminates the tradeoffs between riveting graphics performance and long battery life. Visual content is the most popular and important form of data today, and we've built the NVIDIA NVS 3100M graphics processor to be the perfect processor for the task."
Lenovo ThinkPads with NVIDIA Optimus
The ThinkPad T410, T410s and T510 laptops with Nvidia Optimus technology are available immediately through
www.lenovo.com
. Pricing begins at approximately $1,299 for the T410 and T510 and $1,849 for the T410s.