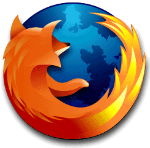 Mozilla
has released its
Firefox 4 beta
for
Android
and
Maemo
devices, adding a number of new significant features.
Among those features are pinch-to-zoom, the "Awesome Screen" and syncing. Pinch-to-zoom is supported on all multi-touch-capable devices.
The new syncing capabilities allows for all browsing history, passwords, bookmarks, form-fill data and open tabs to be instantly synced from your desktop version of the browser to the mobile one.
Mozilla's "Awesome Screen" will give you instant access to recent history, bookmarks, and tabs with one-click on your mobile device.
Says the company
:
"Firefox 4 Beta for mobile is significant step forward in sharing a personalized, seamless and encrypted Web experience across devices. Developers have the power to use the latest Web technologies like HTML5, CSS and JavaScript to to build fast, powerful and beautiful mobile apps and add-ons that can reach millions of devices."