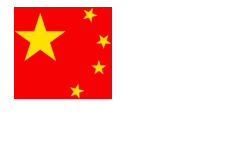 Microsoft
chief executive
Steve Ballmer
has decried the use of pirated software by Chinese firms.
"One of the things that has improved a lot around the world is business piracy, and yet when we look at China today business piracy is more extreme than consumer piracy,"
he told
a business forum in Madrid.
"We are working hard with the support of the Chinese government to improve the situation but it is a real problem,"
he added. According to the
Business Software Alliance (BSA)
, approximately 79 percent of Chinese firms are running pirated software on their computers, while it estimates the value of pirated software in the country at $7.58 billion.
Microsoft generates less revenue in China than it does in India or South Korea, despite China's GDP being twice that of the other two economies combined. Chief executives of several major software firms, including Microsoft, met with lawmakers and officials from the Obama administration to push them to step up pressure on China to crack down on piracy.
Microsoft recently won a decision in a Shanghai court against an insurance company in China that was running 450 copies of illegitimate Microsoft software.