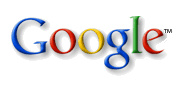 According to numbers from
HitWise
,
Google
remains the dominant search engine in the U.S. market, controlling almost three-fourths of the market.
For September, Google captured 72.15 percent of the market, dominating all 68 other search engines monitored by a long shot.
Yahoo
fell from 14.2 percent to 13.5 percent, and
Bing
remained mostly unmoved at 10.1 percent.
Because Yahoo now uses Bing's engine,
Microsoft
can claim 23.6 percent
of the market
.
Ask
took fourth place, moving to 2.37 percent.
AOL and the other 65 search engines took the remaining share.