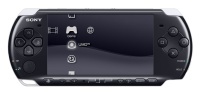 Sony Computer Entertainment Europe
has said this weekend that it will no longer sell development kits for the
PlayStation Portable
handheld.
The company "will no longer be selling the
PSP
development tool (dtp-t2000a) or testing tool (dtp-h2500a) past November 15th."
Sony says they will advise consumers "when a new model becomes available."
The company quickly explained that they intend to support the handheld, but the current kits are expiring.
"Due to the certification on the current development and test tools expiring, we will be stopping selling them on November 15. However, we will continue to provide loan stock for registered and new developers, until a new certified model is available,"
adds the company
via GI
.