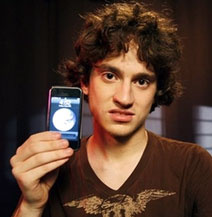 Yesterday, George "Geohot" Hotz announced the first RC of an untethered jailbreak for all iOS devices, dubbing the jailbreak
Limera1n
.
The jailbreak works on the iPhone 3GS, iPod Touch 3/4G, iPad, and iPhone 4 but it also apparently spoiled the party for another highly touted jailbreak solution.
Today was supposed to be the release of
GreenPois0n
, from the
Chronic Dev Team
, which breaks
iOS 4.1
using the
SHAtter
exploit.
Limra1n, however, uses a different bootrom exploit and Geohot made it clear what that exploit was. Instead of giving
Apple
a chance to patch both exploits, the Dev Team says it has delayed their SHAtter-based exploit and will instead release one using Geohot's method.
Reads a
post
from the Chronic Dev Team:

"Thanks to the irresponsible antics of geohot, we will have to delay the release of greenpois0n (new ETA = as soon as possible), so that we have time to clean up his little mess and integrate the exploit he uses in limera1n into greenpois0n. This way, we can save SHAtter for future devices that may still be vulnerable to it.

We know that this is not what some people want to hear, but due to geohot needing to feed his ego (as usual) and revealing his limera1n exploit, we do not have any other responsible options."
Limera1n is still in beta, (and a buggy one at that) whereas GreenPois0n was a completed application.