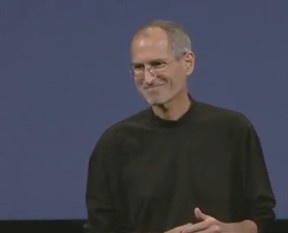 Apple
crushed its quarterly earnings this afternoon but shares of the stock have fallen severely after the company guided a lower outlook for next quarter.
Shares of the company are down in after hours trading to $300, after hitting as high as $319 during regular trading hours.

For the Q3, Apple topped $20 billion in revenue, whilst earning $4.31 in net profit. Analysts had expected lower profit and revenue.

Revenue surged 67 percent year-on-year from $12.2 billion and income jumped 70 percent from $2.53 billion during the same period last year.

The most impressive number from the earnings report was iPhone sales, which doubled year-on-year and jumped 60 percent from last quarter. Sales of the popular smartphone were 14.1 million for the quarter compared to 8.4 million in a relatively slow Q2. iPhone revenue accounted for $8.6 billion of the company's revenue for this quarter.

iPad sales increased to 4.19 million, for a total of 7.46 million lifetime sales.

On the downside of the report gross margins fell to 36.9 percent from 41.8 percent year-on-year thanks to lower sales of iPods, the company's most profitable device.