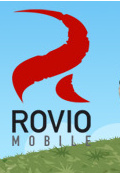 Rovio Mobile
, the developer behind the blockbuster game
Angry Birds
, recently released a version of the game for
Android
devices.
The company is offering a full version of the game for free for a limited time in the
Android Market
after first making it available through their own servers.
Traffic was so high that the servers crashed and Rovio decided to move the app to the Android Market sooner than anticipated.
Rovio has
confirmed
today that there were over 1 million downloads of the game in just the first 24 hours, marking the fastest an Android app has ever hit the milestone.
Most of Google's applications, along with Skyfire, Adobe Flash 10.1 and others have all hit the milestone but each took weeks if not months to reach 1 million.