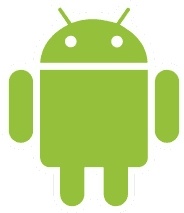 The digital security firm
Gemalto
has sued
Google, HTC, Motorola
and
Samsung
today over a patent related to the
Android
mobile operating system.
More specifically, Gemalto is suing over a patent relating to the
JavaCard
, a technology which allows for Java apps to run on SIM cards.
Says the company,
via Mash
:
"Gemalto is recognized as a pioneer and ground-breaking contributor to the JavaCard [sic] , one of the devices for which the patented technologies were conceived."
Earlier this year,
Oracle
sued Google over Java and IP law, claiming that the search giant "knowingly, directly and repeatedly infringed Oracle's Java-related intellectual property" when creating Android.
From different fronts,
Microsoft
has recently sued Motorola over patent infringement related to Android, and
Apple
has sued
HTC
over the same thing.
Expect more lawsuits to come as Android continues to grow exponentially.