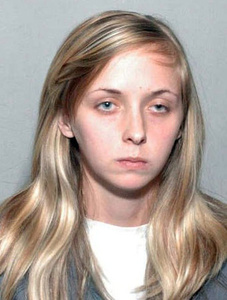 Alexandra Tobias of Florida has plead guilty to murder today, months after killing her 3-month-old son for interrupting her game of
Farmville
.
Farmville is a game on Facebook where users own their own farms and interact with other farm owners from around the world.
In January, Tobias was playing the computer game and became angry after her baby Dylan started crying.
She shook the baby out of anger, smoked a cigarette and then shook the baby again, says
The Florida Times-Union.
Tobias will receive a minimum of 25 years for the charge of second-degree murder.