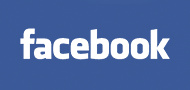 Facebook has sent out invites to members of the press to attend an event that will focus on Facebook's mobile offerings.
The event is sure to re-spark the immediately-denied rumors that there is a Facebook-branded handset (or handsets) on the horizon. The media event
will be held at Facebook's Palo Alto headquarters next Wednesday
.
The social networking giant recently revealed that of its 500 million members, approximately 150 million use the website from their mobile phones. It offers native software applications for handsets as well as hosting a mobile-friendly version of its site.
That is likely to be the main focus of the event. A Facebook spokesperson denied rumors back in December that the company was working with device manufacturers on Facebook-branded handsets, saying that building phones is just not what Facebook does.