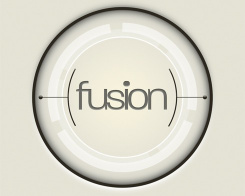 Thom Dunning, director of the National Center for Supercomputing Applications, has said that GPUs are the future of supercomputing.
Dunning said high-performance computing solutions will continue to
move toward graphics processing units
for more power. China has just recently claimed to have
the fastest supercomputer on the planet
, the
Tianhe-1A
, which uses 7,168 Nvidia Tesla M2050 GPUs and 14,336
Intel
Xeon CPUs.
This GPU-CPU hybrid system is what Dunning expects to be the future in the area.
"What we're really seeing in the efforts in China as well as the ones we have in the U.S. is that GPUs are what the future will look like,"
Dunning said.
"What we're seeing is the beginning of something that's going to be happening all over the world."
He said that the migration to such systems will accelerate when chipmakers can provide combined high-performance CPU and GPU functions on the same chip.
"If they start to solve some of these other problems like putting [the GPU and CPU] together on a chip, that's when you'll start to see a lot software rewritten,"
according to Dunning.
"That combination will address a number of the more significant shortcomings that we currently see in these CPU-GPU combinations. Basically, the way they're implemented presently is a very small pipe between [the CPU and GPU] and that really restricts the effectiveness with which you can use the GPU,"
Dunning added, reports
CNET
.
"What we'll find is that the AMDs, the Intels, the IBMs, they will start incorporating some of those features into the chips that they manufacture. AMD has an architecture called Fusion. It's going to be [available] fairly soon."