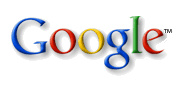 Google
has filed a lawsuit against the U.S. government this weekend, claiming that the government unfairly gave preference to
Microsoft
when selecting a new software suite.
In 2009, the Department of the Interior began searching for a "collaboration and messaging suite" for its almost 90,000 employees.
Google says it tried to join the evaluation process but was turned away.
The DOI then selected
Microsoft BPOS-Federal Suite
, thanks to Microsoft's multi-decade long history of providing software for government departments.
Microsoft's BPOS-Federal Suite includes hosting services, Exchange Online, SharePoint Online, and Office Communications Online.
Google wanted to challenge the BPOS-FS with its
Google Apps for Government
suite, claiming it could be implemented more cheaply and more effectively than Microsoft's rival service.
The search giant
wants
the requisition process halted until Google Apps is given a fair chance.