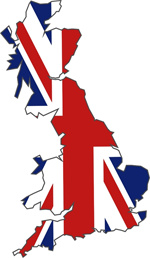 UK Information Commissioner Christopher Graham has revealed in a statement that Google Inc. broke UK laws by intercepting payload data from wireless networks while photographic UK streets.
Google recently admitted that regulators around the world found passwords and entire e-mails in the payload data it accidentally retrieved from wireless networks. Investigations are ongoing in Italy, France, Germany, Spain and Canada over the privacy breach.
"There was a significant breach of the Data Protection Act when Google Street View cars collected payload data as part of their wi-fi mapping exercise in the UK."
Graham said
in a statement.
"The Commissioner has rejected calls for a monetary penalty to be imposed but is well placed to take further regulatory action if the undertaking is not fully complied with."
The ICO is requiring Google to destroy the data collected in the UK when it becomes legally possible to do so.
Google's Global Privacy Counsel
Peter Fleischer
apologized to UK Internet users for the mistake.
"We are profoundly sorry for mistakenly collecting payload data in the UK from unencrypted wireless networks,"
he said.
"We did not want this data, have never used any of it in our products or services, and have sought to delete it as quickly as possible."