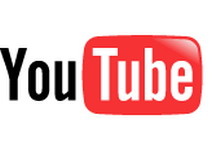 Just days after it was widely reported that Turkey had ended a two year ban on YouTube in the country, it now seems likely that Turkish Internet users will be blocked from accessing the site again.
Access to YouTube had been blocked since May 2008 until just a few days ago due to videos uploaded by users deemed to be offensive to Turkey's founder,
Mustafa Kemal Ataturk
. On Saturday, a court in Ankara lifted the ban when the video disappeared from the site.
YouTube was quick to point out that it had not removed the video at Turkey's request. Instead, a German firm had utilized Google tools that are provided to tackle copyright infringement on the website to get it automatically removed. The video has now appeared once again on the popular video sharing website because the company found the copyright claim to be bogus.
A Turkish court has now ruled that the ban should be re-instated, but not because of the original
"insulting"
videos. This time, the Turkish authorities are mad about a video which allegedly shows the former chairman of the opposition,
Deniz Baykal
, in a bedroom with a female aide.
Telecommunications Board spokeswoman
Guleser Aykara
said that the board was notified of the court ruling on Tuesday and that it would make a decision by Thursday on whether or not to implement the ban.
"We will first check if the undesirable content still remains on the website,"
Aykara told Reuters
.
"YouTube could restrict access to prevent Turkish users from watching the videos, but may keep it accessible to other users. YouTube may not reply or may decline our demand, in which case access will be banned once again."
Turkey is a European Union candidate country and is risking its possible membership of the bloc by restricting Internet freedom. The country has blocked access to as many as 5,000 websites.