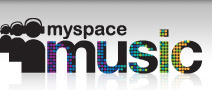 News Corp. has sent a warning out to its social networking site MySpace that its continued losses have become a serious problem.
"We've been clear that Myspace is a problem,"
News Corp. chief operating office
Chase Carey
said during a conference call
.
"The current losses are not acceptable or sustainable. Our traffic numbers are not going in the right direction."
MySpace has had to present itself as a hub for musicians and their fans as
Facebook
has increasingly out-grown it. News Corp. bought MySpace in 2005 for $580 million, and the company now counts about 100 million users worldwide.
Facebook, on the other hand, now counts over 500 million worldwide users and the sites phenomenal growth seems set to continue for the time being. Carey said that News Corp. had been encouraged by a recent relaunch of the MySpace service but that it now needed to make a clear path to profitability.
"We need to make real headway in the coming quarters,"
he said.