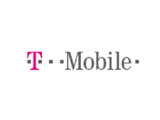 T-Mobile USA
has taken their "America's Largest 4G Network" ad campaign to the next level tonight, taking a direct shot at
AT&T
and the
iPhone 4
.
In the new ad, dubbed "Piggyback," T-Mobile plays up the fast speeds of its HSPA+ network, which boasts speeds faster than Sprint's 4G.

Playing off Apple's famous "Get a Mac" campaign, T-Mobile starts the commercial with two people standing next to each other, one being a MyTouch 4G and the other being an iPhone 4, piggybacking another person.

The iPhone is being "weighed down" by AT&T 3G network and lack of 4G, with the ad taking time to explain that T-Mobile users can video chat while connected to HSPA+, while iPhone 4 users can only use the FaceTime video chatting app when connected to Wi-Fi.