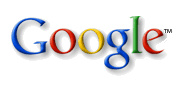 Google
has confirmed today that the query prediction technology
Google Instant
is now available on smartphones, as promised in September by the search giant.
'Instant' anticipates users' searches while they type it, a feature which is invaluable on smartphones as loading times can be slower than on
desktops
. Typing is often more of a hassle, as well.
"Like the desktop version of Google Instant, when you type on your mobile device you'll see predictions of what you might be searching for,"
said Google engineer Steve Kanefsky.
Google predicts the searches by using analysis of billions of queries. By doing so, the company can guess the letters and word combos a user was likely to type.
IW
explains that "AJAX and HTML implementation updates search results pages dynamically so as to eliminate the need to load a new page with every new query."
Android 2.2
and
iPhone
users can enable Instant from the Google homepage via their phones.