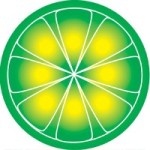 Just two weeks after
LimeWire
was permanently shut down by a federal ruling, a "secret dev team" has brought the
P2P
client back, dubbed the
LimeWire Pirate Edition (LPE)
.
Says the team (
via PCW
):
"On October 26 the remaining LimeWire developers were forced to shut down the company's servers and modify remote settings in the filesharing client to try to harm the Gnutella network. They were then laid off.

"Shortly after, a horde of piratical monkeys climbed aboard the abandoned ship, mended its sails, polished its cannons, and released it free to the community."
LPE is based off the LimeWire 5.6 beta, and is now available via
warez
and torrents sites.
The new updated client has the Ask.com toolbar removed, all need for the LimeWire LLC servers removed, all remote settings disabled, and all LimeWire Pro features activated, for free. There is also no adware or spyware.