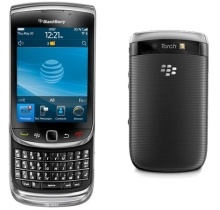 AT&T
has slashed the price of the new
RIM BlackBerry Torch
in half today, just two months after its launch.
The price is now $99.99 directly from the carrier, with a two-year contract. Without contract the smartphone sells for $500.
AT&T must be having trouble selling the device, especially with
Amazon
selling it for 1 cent with contract.
When asked for comment, the carrier says the price cut is a holiday promotion.
Says AT&T
:
"Promotional pricing for wireless devices, especially in the holiday season is business-as-usual for AT&T and other carriers. We are pleased with consumer and business customer response to the BlackBerry Torch and we're excited for the opportunity to offer it at such a compelling price point in time for the holiday."