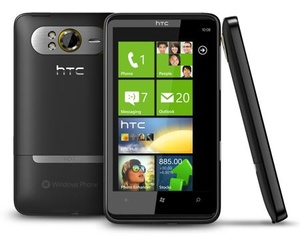 TheStreet.com
has said today that
Microsoft
only managed to sell 40,000
Windows Phone 7
devices on launch day in the U.S., not including the 90,000 given out to Microsoft employees.
While Microsoft would not comment on the report,
T-Mobile
said they were "receiving strong interest from our customers right out of the gate" for the
HTC HD7
.
In comparison,
Apple
says it sells 160,000
iPhones
per day, while
Google
says 200,000
Android
devices are activated daily.
One strategist says the Monday launch date did not help matters.

"Mondays aren't great launch days. They poured all that cash into it but they lost track of the fact that Fridays or Saturdays are the best launch days,"
said Michael Cote of Cote Collaborative.
Microsoft is said to have spent $100 million on advertising for WP7.