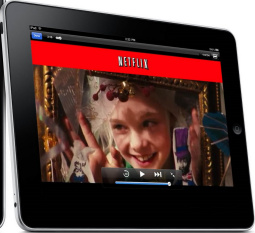 Apple's
stock fell almost 3 percent on Friday as one analyst said that the
iPad
will likely miss sales estimates for the upcoming quarter.
Rodman & Renshaw
say they expect consumers to cut back spending, and opt for cheaper notebooks or smartphones instead.
Apple
sold 4.19 million iPads in the Q3, well above estimates, but R&R note that the company should have trouble selling the estimated 6 million in the Q4.
Analyst Ashok Kumar says Apple will likely sell just over 5 million for the period.
"It's a nice-to-have product, for those of us who don't have a budget, but is it a must-have product? I don't think so,"
adds
Kumar.
The iPad is on sale now at Verizon, AT&T, Wal-Mart and Best Buy stores.